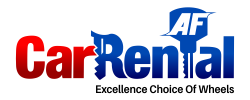 NEED HELP?

+6016-4456640
AF CAR RENTAL JOHOR | AFCR SDN BHD
270, Jalan Simbang Taman Perling Johor 81200 Malaysia
.
Car Rental Johor
Introduction
Johor Bahru (JB) is the capital city of Johor located in the furthest south of Malaysia and just next to Singapore.
Demographics
The population is 47.5 percent Malay, 34.2 percent Chinese, 9.0 percent Indian, 0.6 percent other minorities and 8.7 percent non-citizens. The Malays are chiefly descended from Riau Malay and Javanese stock.
Economy
The presence of Singapore-owned companies and tourists is significant. Johor Bahru's many shopping complexes cater to tourists from Singapore who visit the city for shopping and entertainment, taking advantage of the stronger Singapore dollar. As such, Johor Bahru's retail scene is highly developed for a city of its size. The main shopping districts are located within the city, with a number of large shopping malls located in the suburbs.
Places of Interest
Tourism is one of the main attraction in Johor Bahru due to its' reachable distance to Singapore. Johor Bharu gets its' daily, weekly, monthly and seasonally visitors all around Malaysia, Singapore and neighboring countries all year long. Below are some of Johor Bahru's popular places of interests.
Sultan Abu Bakar State Mosque
Sultan Abu Bakar Royal Palace Museum
Sultan Ibrahim Building
Dataran Bandaraya Johor Bahru
Johor Bahru Chinese Heritage Museum
Johor Bahru Kwong Siew Heritage
Johor Bahru Old Chinese temple
Arulmigu Sri Rajakaliamman Hindu Temple
Sri Raja Mariamman Hindu Temple
Danga Bay
Johor Bahru Zoo
Jalan Tan Hiok Nee Cultural Street
Legoland
Puteri Harbour Family Theme Park
Senai International Airport
Are you planning to visit Johor Bahru soon? AF Car Rental Johor is the Best Solution. Let us chauffeur you around town!
Are you here in Johor Bahru for a holiday? If you're new to Johor Bahru – don't fret and don't worry about that GPS. Let AF Car Rental Johor Bahru drive you around town to your desired locations. There isn't any time that should be wasted during your holiday to scout for landmarks and road names! Leave that hard work to our trusted, professional chauffeur.
Here for business trips? Meetings? Oh! You DO NOT want to be late for your business meetings and trips. Let us drive you and you can chill and relax in the backseat and prepare for your presentation or meeting.
Our chauffeurs are all professional drivers who know their ways around the town very well, so well that even GPS can't beat them! We will ensure that you will arrive at your destination, safe and sound. You can rely on our professional chauffeur service for anything from a personal rendezvous to an important corporate meeting.
But if you're feeling adventurous and want to test Waze in another city other than your usual city, use our car rental service!
We, at AF Car Rental Johor is more than happy to assist you in your transportation needs. We offer a range of vehicles with affordable rates and reliable availability.
OUR COVERED LOCATION
#Car Rental Nusajaya | Car Rental Medini | Car Rental Legoland
#Car Rental JB Custom | Car Rental Near City Square
#Car Rental Tampoi | Car Rental Skudai | Car Rental Senai
#Car Rental Bukit Indah | Car Rental Horizon Hill | Car Rental Gelang Patah
AF CAR RENTAL JOHOR
(Managed by AFCR Sdn Bhd)
No.270 Jalan Simbang, Taman Perling, 81200 Johor Bahru, Johor
Email : reservation@jbcarrentalservices.com
Website : www.jbcarrentalservices.com
Tel : +60164456640 (Hotline)
+60164106640 (Aaron)
+60183154456 (Operation)