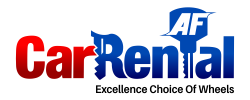 NEED HELP?

+6016-4456640
AF CAR RENTAL JOHOR | AFCR SDN BHD
270, Jalan Simbang Taman Perling Johor 81200 Malaysia
.
WHAT IS CAR LEASING ?
Leasing is a long term rental agreement offering the exclusive use of a car or Mpv for a set period of time at a fixed monthly price. When the term expires, you return the car.Car leasing helps you avoid any unexpected costs by offering a fixed monthly payment for the term of the lease. The customer also doesn't have to worry about depreciation or selling the car as this job falls to the lease company.
LEASING INCLUDES:
-Coverage of third party property damage
-full maintenance
-routine servicing.
-24 hours breakdown and service facilities.
-Replacement tyres, batteries, breakdown, towing etc (term &condition apply)
-Free replacement vehicles during servicing.
-Safe keeping when user is on home leave.
BENEFIT OF LEASING
- There's often no down payment required when leasing, or only a low one.
-You can drive a higher-priced, better equipped vehicle than you might otherwise be able to afford buy.
-Monthly payment includes a maintainance package to cover non-fuel running cost such as road tax and routine servicing.
- Rates are fixes
-Leasing of vehicles qualifies as an allowable tax expense.
- Improve cash flow situation.
RESTRICTIONS WHEN YOU LEASE A CAR
As with all leasing agreements, there are some restrictions you need to bear in mind:
-If you cancel your contract and return the car you'll probably have to pay a fee.
- You wont able to modify the car in any way-for example adding a tow bar without permission.however, you can ask the leasing company to make modification before you take it with your own cost.
-If you exceed the agreed mileage, you'll have to pay a penalty for this extra mileage.
-You must return the car in 'good repair and condition'. So if, for example you scratches the car then you may be charged to cover the cost of putting this damage right.
-If you plan on taking car to Singapore, you have to inform the leasing company first to get permission.Driving car to Singapore on your own responsibility.