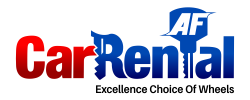 NEED HELP?

+6016-4456640
AFCR Car Rental Johor Bahru
30A Jalan Layang 16 Taman Perling Johor 81200 Malaysia
.
ABOUT US
AFCR Car Rental Johor Bahru
is a transportation company based in Johor Bahru, Malaysia. Our business is mainly to provide Vehicle Rental Services (Self Drive), Airport Transfers or Limosine Services (Chauffuer) and Car Leasing for the use of individuals as well as corporate entities around Johor Bahru, Malaysia and Singapore.
Special LOW RATES

on Car Booking !
You have come to the best place to find cheap Car Rental in Johor Bahru because AFCR Car Rental have partnered with top car rental brands in Malaysia to able to serve the cheapest discounted prices on Rental Cars in Johor Bahru, you can be confident that the price you are quoted is the best all inclusive rate possible. At AFCR Car Rental Johor, our goal is to offer your a variety of Car Rental discounts at the very best price to suit our customer's needs. Therefore, JB Car Rental has a huge variaty of rental cars to choose from. Reserve your Johor Bahru car rental in advance to save even more money. You will pay a much lower price when you book your car rental well before you will arrive. We deliver discounted prices for car rental destinations around Johor Bahru, Malaysia & Singapore
EXCELLENT CHOICE of Wheels
Give yourself a perfect holiday with the freedom of car rental with jbcarrentalservices.com. Do not waste any more time, book your vehicle today via afrental.my Get yourself worry free vacation and a satisfying experience with AFCR Car Rental Services
Always The BEST SERVICE to Our Customer.
Book your Johor Bahru rental car today and enjoy your vacation, or get anywhere in time for your business meetings. It has never been easier to find a rental car in Johor Bahru. We understand that traveling can be a hassle if you are not well organized, which is why we provide a variety of car compromising a mix of Economy, Compact, Sedan, MPV. 4WD and Van to compare and choose from for all types of travelers. Your next cheap car rental in Johor Bahru is now just a few clicks away, at jbcarrentalservices.com